BRIDGE REHABILITATION
Shotcrete Restores Bridges to Original Strength & Appearance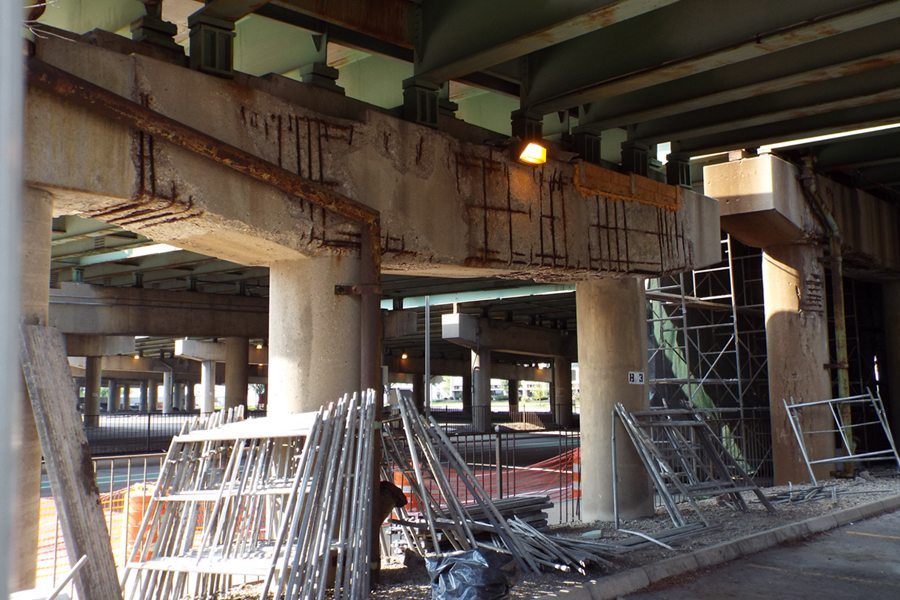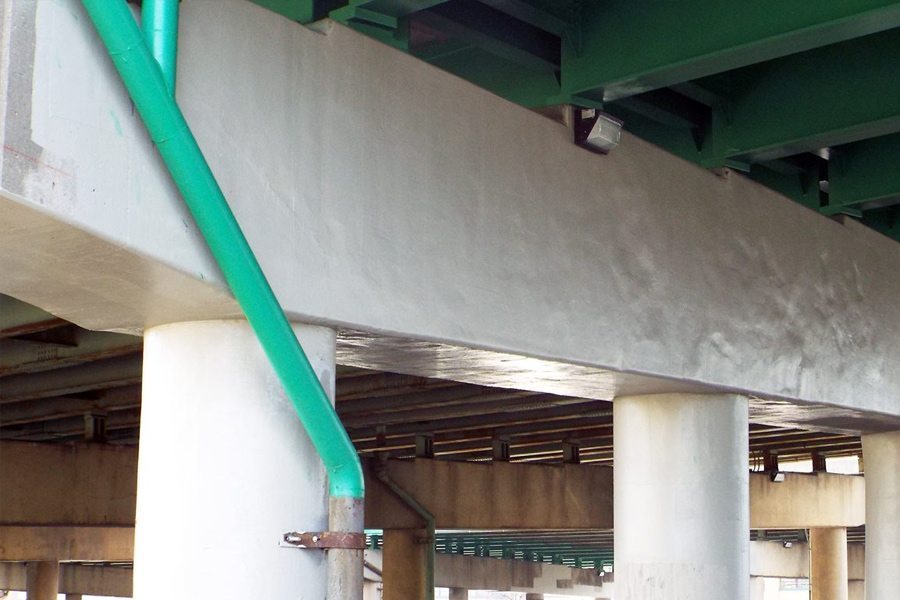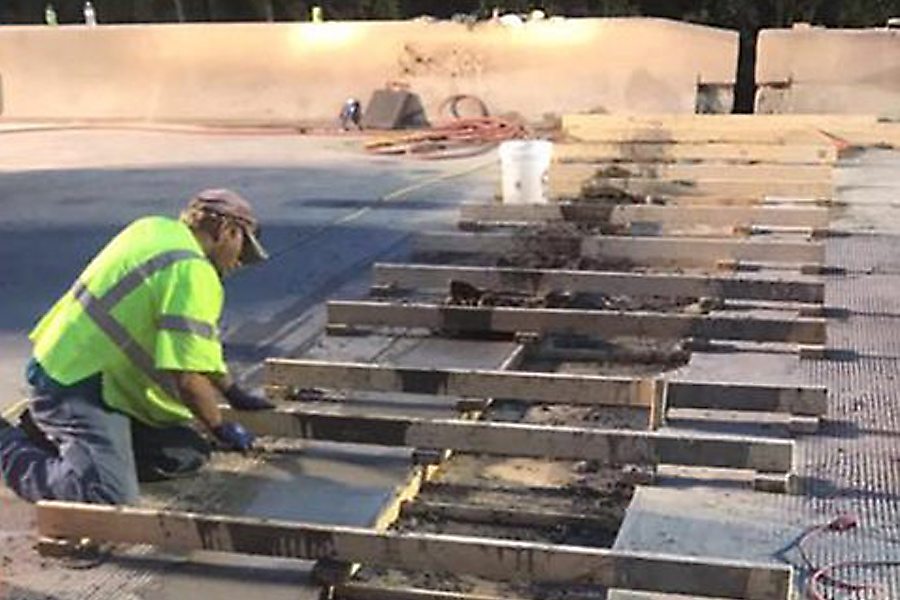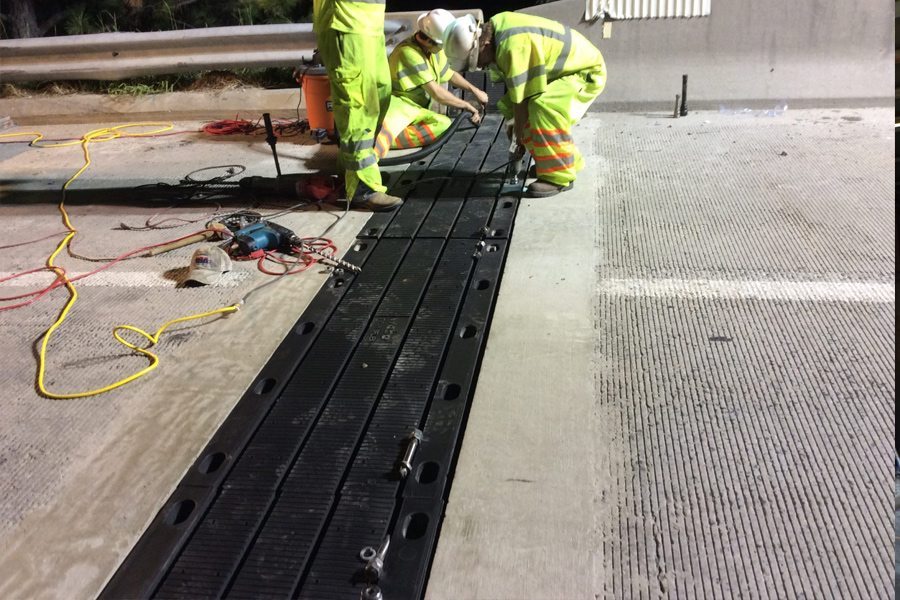 Weathering on bridges due to freezing and thawing plus the effects of de-icing agents lead to the deterioration of concrete bridges, causing structural damage or complete failure. Concrete bridge rehabilitation performed with either shotcrete, form and pour, or bridge joint replacement restores the structures to their original condition, both structurally and in appearance.
After the deterioration has been removed to sound concrete, the resulting surface is prepared by water/air blasting and the area is restored with reinforced shotcrete. Existing reinforcing steel is cleaned by sandblasting or other means prior to the shotcrete repair. Steel that has lost its effective cross-sectional area is replaced with new reinforcing and then lapped or spliced with existing sound bars.
In addition to the existing or replaced reinforcing bars, other reinforcing is often provided with the use of welded wire mesh, polypropylene fibers or steel fibers.
There are over 600,000 bridges in the U.S. and about 10% of them are in need of replacement or repair due to age, damage or wear and tear.
Proshot's expertise with all phases of repair including but not limited to: bridge joint replacement, spall repairs, deck replacement, pile jackets (including cathodic protection), zinc spray, bearing pad and fender systems.  We have multiple crews performing these types of repairs on several annual bridge maintenance contracts.  We would be an excellent choice to perform your project.