COMPANY OVERVIEW
We are a company dedicated to moving forward. It's the way we  think. The way we act. This is the way we approach every project.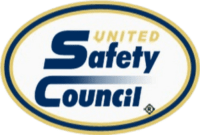 We bring a forward-thinking approach that gets your job completed on-time, on-spec, and on-budget. It's an approach that seeks out the innovative processes, technologies, and techniques that can allow superior results.
We believe that projects move forward through open and timely communication. In order to meet your expectations, we strive to first understand them and then communicate important project information every step of the way.

Moving forward also means quality performance. Our owner, project managers and superintendents continually monitor the projects and their progress to make sure we measure up to your project requirements and expectations. Only top quality materials and skilled labor are used to provide the long-term performance and durability your project demands.

We also believe in moving communities forward. We donate our time, skill and capital to a number of employee/owner chosen charities and community events each year.

Proshot Concrete, Inc prides itself on the fact that our employees work hard, but with high ethics and not even the appearance of conflicts of interest. It is of the highest importance that our customers are treated fairly and receive the quality they expect.
Proshot Concrete, Inc is an equal opportunity employer.
As we move forward, we recognize that some things never change. Our history and culture still place weight and credence in someone's word and a handshake. And today, our standard of conduct still entails being honest and open, while treating our customers, vendors, and employees with respect and equality.
Safety is fundamental at Proshot. Providing a safe work environment for our team members and the public is of paramount importance to our company. Everyone in our company is empowered to make safety the number one priority in all that they do. As a result, our safety record places us among the leaders in the industry.
Proshot Concrete, Inc seeks out ways to improve the quality and efficiency of our projects. We have a team of detailed quality control professionals to ensure our repair method meets your specifications while minimizing the impact on the environment.
Proshot Concrete, Inc. has grown to become a major force in the application of the Shotcrete process. Proshot Concrete soon found itself on top as a leader in the industry.
Through continued devotion to outstanding performance, we have enjoyed one of the finest reputations in the Shotcrete industry. During our years of existence, we have completed every type and size storm drain, sewer, culvert, dams, ditch lining, pipe lining, and reservoirs, using the Shotcrete process. We have trained and developed some of the most skilled craftsmen. The wealth of background of our project managers and superintendents is utilized on all our projects, assuring customers complete satisfaction.
Proshot Concrete, Inc has engaged in Shotcrete rehabilitation of storm drains, sewers, culverts, bridges, ditch lining, pipe lining, slope protection, sealing of leaks with neat cement grout and chemical grout, and also seismic upgrades of masonry structures. Our installations are executed under the direction of personnel with many years of experience in Shotcrete of culverts and sewers along with concrete restoration work. Skill and experience are absolutely necessary for mixing and applying Shotcrete, and in carrying out the detailed specifications covering the work.
Proshot Concrete, Inc. also specializes in void filling with cement grout, leak sealing with chemical grouts, and crack sealing with epoxy injection.
Proshot Concrete, Inc has been a General Contractor and Subcontractor in the States East and West of the Mississippi since 2006.
Proshot Concrete, Inc. feels that is unique in its field, having the fine reputation of many years of successful operation. It is our sincere desire to serve and assist you in fulfilling your needs.